The Old Shrub Roses
by Thomas, Stuart.Graham
Title:
The Old Shrub Roses
Author:
Thomas, Stuart.Graham
Publisher:
J.M. Dent & Co
Illustrator:
ISBN:
Edition:
Asking Price:
£6.00 (This book has been sold. This listing is for reference purposes only.)
Book Condition:
Very Good
Place Published:
London
Book Type:
Year Published:
1971
Size (Inches):
5.5" - 8.5" Tall
Binding:
Cloth
Jacket Condition:
Very Good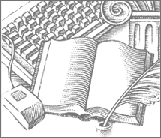 This book has no photographs at present, please check again soon.